by Mike Westlake (c)MMXVII All Rights Reserved Worldwide
DIGITAL MEDIA NEWS concentrating on Satellite TV, UK FREESAT, FREEVIEW, SKY, IPTV, media streaming, feeds, satellite, aerial & media equipment & CTV [Cable TV].

New Years Review of 2017

New for 2018 is that Purplesat Satellite Channels are now availble for direct download in Technomate NDF satellite receivers. If you have a TM5402 or TMf3/5 TM6902 etc.. & have access to ENTERTAINMENT .... TMONLINE you can now download purplesat channel lists directly & no need for a pc & usb transfer. [choose NORMAL]

2017 - LOTS OF TV CHANNELS LEAVING SKY & GOING FREE TO AIR/ JOINING FREESAT & FREEVIEW.
Freesat has moved on in leaps & bounds becoming possib,ly the best Free Digital Platform in the world now & have added to using Multi Sat LNB systems & Motorised Satellite Systems & generic satellite receiver users including the massive E2/Enigma 2# market.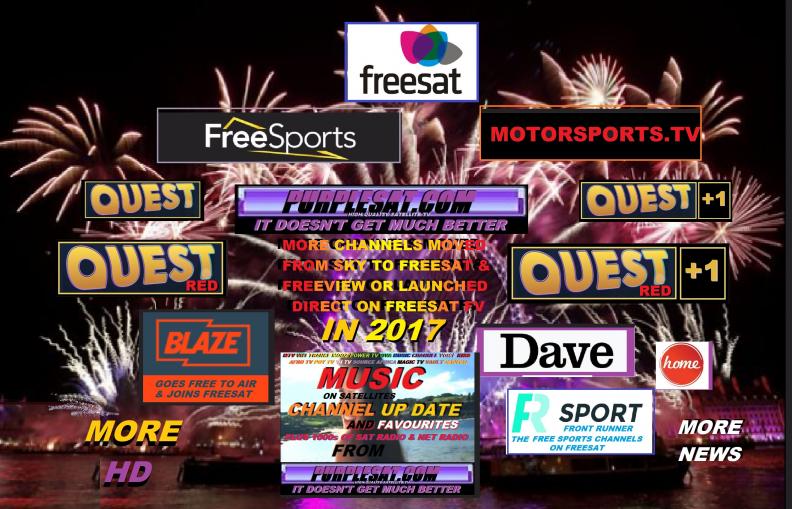 Here's some of the new channels that joined Freesat in 2017
FREESPORTS UK armed with a mountain of live sports licences with it's parent channels* MOTORSPORTS - the UKs first 24/7 motorsports channel*
FR SPORTS all sports & Poker / live racing*
BIKE TV incorporated on FR
QUEST * Discovery owned channel with non stop docu TV.
QUEST + 1 * Discovery owned channel with non stop docu TV.
QUEST RED * Discovery owned channel with non stop docu TV.
QUEST RED +1 * Discovery owned channel with non stop docu TV.
BLAZE TV* Full spectrum popular tv channel with docu tv
DAVE * Full spectrum popular tv channel with docu tv

plus MORE NEWS & BUSINESS, more HD channels making it OVER 40 HD CHANNELS in total plus other channels & time slot channel sharing channels *

If a company moves from behind Sky's pay wall blocking to completely open, free to air & on Freesat & Freeview platforms that also includes BT / Talk Talk TV, Purplesat & E2 Channel Lists & potentially millions of generic satellite receiver's platforms etc.. we think they do lose a subsidy deal from Sky which enticed them over originally, but then they open their viewership base to millions more customers for their all important advertisers with Freesports for example quoting now getting into 18 million UK households, that's a massive audiance of up to 40 million!

Plus, being free potentially to millions more non Freesat/Sky receivers including outside the UK on satellite & on the pan Euro beams, up to a potential market of 1 billion TV viewers across this part of the world [Europe & further east, the MENA region, even the Canaries] because of the way satellite TV is transmitted across the the UK & Europe but tends to go much further as we receive ME channels here.

AND... they are still on [free] on Sky's smaller platform for any sky customers and people who are using any old Sky boxes for Free TV.

Plus there;s the bonus that TV channels can transform into bigger fish in a smaller sea with the transition.

2017 saw yet more channels & whole platforms being added to the greater satellite arc too & more channels carrying English sound track movies/ programs & English football.

Murdoch's Deal with Disney is looking more like a share only deal actually making Rupert Murdoch a major share holder in Disney if the deal goes through & is seen as more a move to help fight the growing competition.

It's a strange world where the boss of Facebook is actually worth more than Murdoch's Fox empire & all those years building it up & that includes Fox Network, Sky Germany, Sky Italy, a 39% Sky UK, 20th Century Fox & other Fox media/ movie labels [Searchlight etc] & so many other Media Co's around the Globe.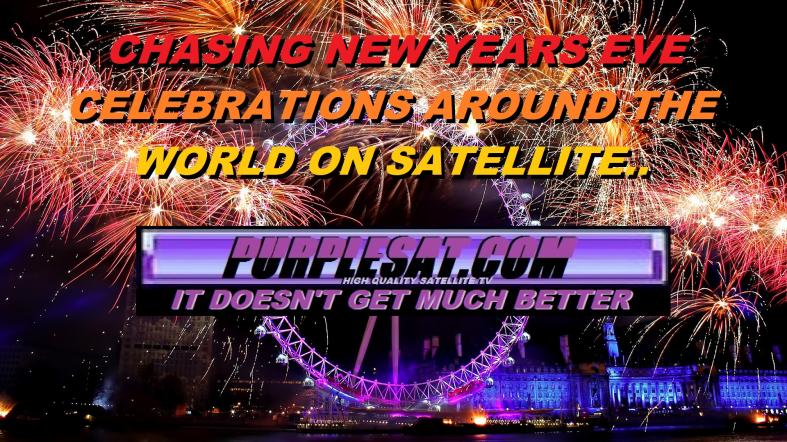 2017 New Year's Eve celebrations around the world saw London as possibly the biggest foreworks display
Certainly of Europe but possibly the biggest/ longest in the world.
We wonder whether a bigger effort was made because of Brexit, using it to show the world we are the best.. at making things go up in smoke. Mainland China- [the invetors of fireworks] & Dubai used modern media visuals rather than any foreworks.


_________________________________________________________________________


Date Nov 2017

DISNEY BUYS FOX INCLUDING SKY UK TV 39% STAKE & POSIBLE FULL TAKEOVER DEAL, SKY IT SKY D, ALL PART OF 20TH CENTURY FOX & BACK CATALOGUE FOX AUS ETC. & MOST OF IT'S INVESTMENTS EVEN THE SIMPSONS & STAR WARS & AVATAR FRANCHISES BUT EXCLUDING FOX NEWS & SPORTS & NOT INCLUDING NEWSCORP FOR $52BN - LESS THAN FACEBOOK OWNER'S CASH VALUE - AN ODD WORLD WE LIVE IN... AOL TIME WARNER / TED TURNER ANYONE.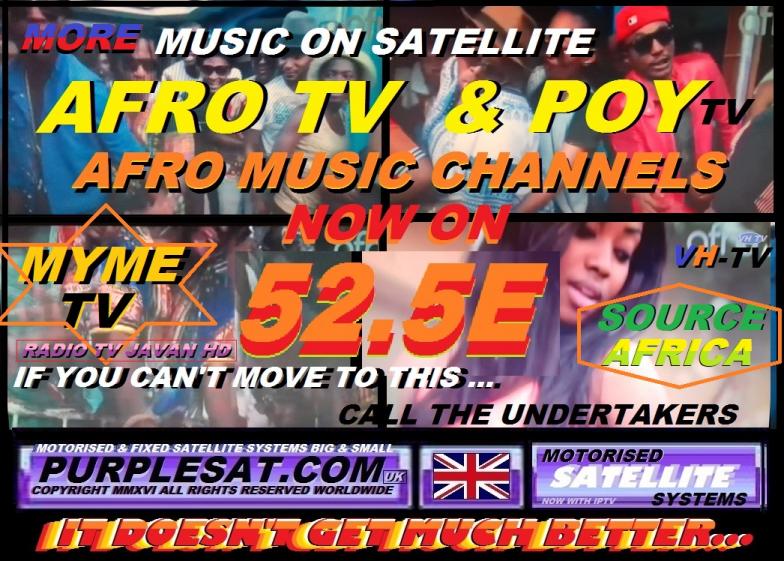 NEW AFRICAN MUSIC CHANNELS AT 52-3 EAST
IF YOU LIKE AFRICAN MUSIC ,.. AFRICAN MUSIC CHANNELS SOURCE AFRICA MYME TV JAVAN HD JOIN POY & AFRO TV ON THE EXPANDING 52 52.5 53 EAST SLOT
PLUS AFRO MUSIC CHANNEL VH TV ARRIVES [SHARING PLOY SLOTS OR IS THIS A RENAME?]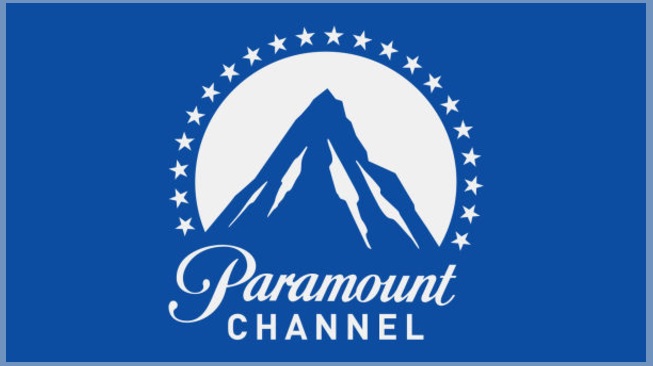 PARAMOUNT SPIKE & VH1 GO FREE TO AIR ON HOTBIRD 13E!
THIS MIGHT BE TEMPORARY BUT THERE IS TALK OF VIACOM LAUNCHING PARAMOUNT ON THE UK's FREESAT AS MORE ARE.PURPLESAT.COM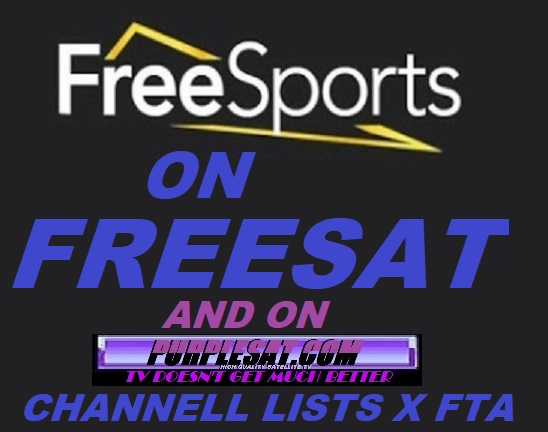 FreeSports new TV channel dedicated to bringing free sport back to 22 million UK homes through FREESAT & on Freeview, Sky,TalkTalk and BT Platforms.

For too long top quality sport has been locked behind a paywall, but now FreeSports aims to break this barrier and bring live sport back to the masses.

Our ever growing sports line up includes;
Football - Rugby League - Tennis - Ice Hockey - MMA - Basketball - Cricket - Speedway - Nascar - Athletics - Wrestling...
and lots more world class action brought to you in partnership with some of sports' leading rights holders including; IMG, MP Silva, Lagardere, Pitch & Infront.

Televised sport is back where it belongs, Live and Free on FreeSports - because sport is better free!


This is the confirmed content so far. Keep an eye on our social media channels for announcements on other UK and global sports we plan to cover.
Football
Portuguese Primeira Liga- 2 games a week

Belgian Pro League – 3 games a week

Spanish La Liga 2 - 1 game a week

Superliga Argentina - 2 games a week

Barca TV - full game from La Liga and Champions League

Dortmund TV - 1 hour weekly game highlights

Bayern TV - full game from the Bundesliga and Champions League

AC Milan TV full game from Serie A and Europa League
Motorsport
Australian V8 Supercars live

NASCAR Cup Highlights

NASCAR Xfinity series live

NASCAR Truck series live

Swedish Speedway live in 2018

Monster Jam highlights

Arena Cross highlights

Formula Drift highlights

FIA World Rallycross Championships highlights

On the Limit Sport magazine show
Ice Hockey
National Hockey League – 3 games a week that can't go live on Premier

International Ice Hockey Federation – 20 live games from Championships and 5 GB games from Div1A

Champions Hockey League – 20 live games

Swedish Hockey League – 2 live games a week

Spengler Cup live semi's and final
Rugby League
50% of NRL live until the end of 2017

Select games from the Rugby League World Cup live

Championship Rugby League – Toronto matches in England live

NRL Full-Time

The NRL Footy Show

Rugby League Back Chat
Other Sports
ATP 250 – 25 events mostly live

New York, Berlin and Melbourne Marathons

IAAF Athletix

Spanish Basketball League and Copa Del Rey final stages

FEI Nations Cup

One Championship

World Series of Fighting

FIS Magazine show

Transworld Sport

Drone Champions League

Weight Lifting World Championships

Pro Bull Riding

Golfing World

Crankworx World Tour


Were the Floyd Mayweather v Conor McGregor fight judges biased - not to Mayweather but to boxing as a business & not wanting to allow McGregor to look too good giving him only 1 round - the 1st & against most opnions that he won the 1st 3 rounds & maybe the 4th.

McGregor's claims that he didn't lose on boxing, just stamina, may be right, but failed to realise that stamina 'is' a large part of boxing and once he was too tired to defend himself, the ref has to step in, McGregor's head had already been an easy target, one dreads to think the damage that was to follow had it not been stopped .

You got a very good payday & you survived & it was a good fight.


WHAT TIME / DAY IS THE FIGHT ON ?
The Floyd Mayweather v Conor McGregor is on 9pm-11pm US e/w time zones on Saturday, so that's Sunday morning at 4am UK time & that's for the start of the full program & expect the main Mayweather/McGregor event to be some time after that depending on the pre-main fight program & how those fights go- if they are all KOs in the 1st round for example, it shouldn't be too long at all, although if that really did happen, they'll almost certainly have more fill fights on standby to put on & if too many go the full rounds, they can swap & drop fights so that the main fight ties in with the best time for tv advertizing & veiwing in the US across their time zones,

so we say... expect nearer to 5am UK time for the main event.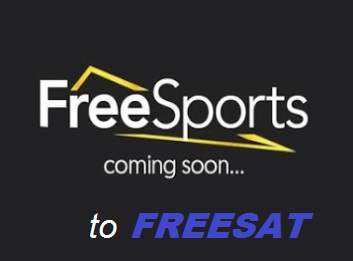 FREESPORTS PROMO CHANNEL LAUNCHED ON FREESAT
This is looking 'interesting' & the promo looks the business - also on all platforms.
Already added on purplesat.com channel lists on the FREESAT SPORTS Section -
If you don't have this or a Technomate - add the channel by rescanning either the whole satellite or just the frequency it's on >>> scan 11425v27500 or add it in edit channels >> vpid = 2307 Apid = 2308

FREESPORTS FULL LAUNCH DATE is >>> 31st AUGUST

FREESPORTS PROMO

About FreeSports
FreeSports is a new TV channel dedicated to bringing free sport back to 22 million UK homes through the Freeview, Sky, Virgin, Freesat, TalkTalk and BT Platforms.
For too long top quality sport has been locked behind a paywall, but now FreeSports aims to break this barrier and bring live sport back to the masses.
Our ever growing sports line up includes; Football - Rugby League - Tennis - Ice Hockey - MMA - Basketball - Cricket - Speedway - Nascar - Athletics - Wrestling... and lots more world class action brought to you in partnership with some of sports' leading rights holders including; IMG, MP Silva, Lagardere, Pitch & Infront.
Televised sport is back where it belongs, Live and Free on FreeSports - because sport is better free!
Launching this September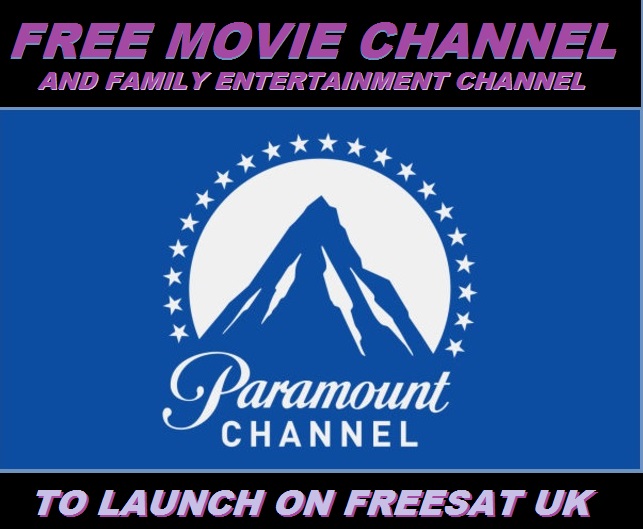 PARAMOUNT - FREE MOVIE CHANNEL ANNOUNCED FOR THE UK by Viacom : 220817
Viacom, owners of Channel 5 5-USA 5-Star & Spike in the UK announces plans to launch their popular Paramount channel in the UK adding another movie channel to Freesat's line up & may be available on other platforms showing a range of movies, comedy, family entertainment & regional specific programming that has been such a success in other territories around the world.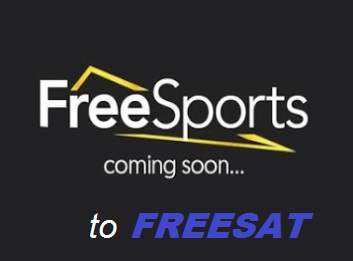 FREESPORTS FIRMS UP SEPT LAUNCH OF THEIR FREE UK SPORTS CHANNEL: 190817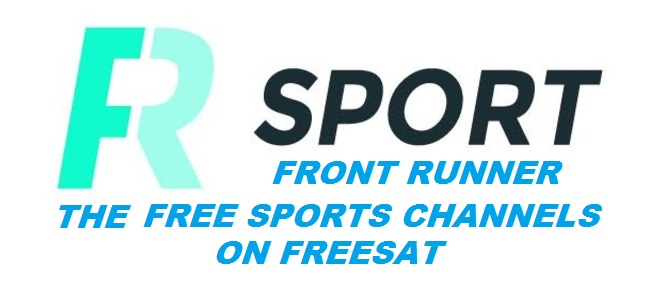 FRONT RUNNER UK FREE SPORTS CHANNELS RESHUFFLE: 160817
Front Runner, 2 of the UKs free sports channels has a reshuffle of channel numbers on the epg to make better sense of their ordering.
I've said for a long time the channel numbering on Sky has been a real cause for confusion & has, we think, come about because this resultant muddle is Sky's best chance to mess up Ofcom's epg numbering/ ranking rules to best favour sky & keep to Ofcom's rules with the end result being a mess instead of simple, logical ordering overriding claimed channel number advantages.


PURPLESAT ADDS 1ST UK FREE SPORTS SECTION ON THEIR PURPLESAT [CNDF] CHANNEL LISTS USING FRONT RUNNER 1 FRONT RUNNER 2 TALK SPORT RADIO 5 LIVE RADIO 5 LIVE EXTRA BIKE TV HORSE & COUNTRY
It's only small so far but add it to all the free sports channels around the satellite arc on up to 60 satellites or more if using C band Ka band & the 10s of 1000s of ad hock sports feeds, the system delivers a massive free to use sports media portal.

Stop Press: Now to be added to by FREESPORTS the new free sports channel owned by the same company as Premier Sports.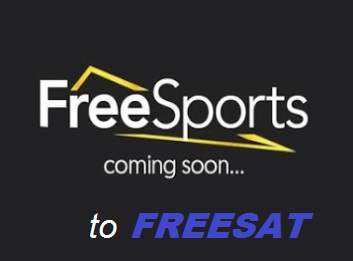 FREE SPORTS CHANNEL PLANNED BY OWNERS OF PREMIER SPORTS: 120817
Premier Sports owners plan to launch a free sports channel on Freesat called FREESPORTS & featuring football, racing & multiple sports events.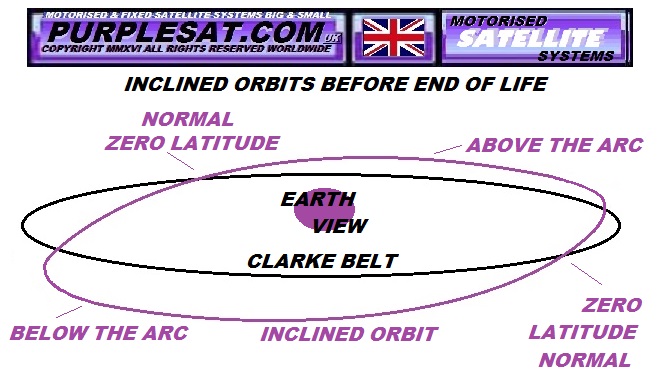 SIS RACING FEEDS drops Eutelsat 31A @ 30.8e for outside broadcast feeds
SIS appears to have moved on after using this inclined orbit satellite for a few years now & possibly using 3w 12.5w 24.5w for now. The reason might have been the long term stability as all inclined orbit satellites ultimately become too unstable & on board fuel needs to be preserved for end of life procedures. Certainly the satellite began to 'roll' it's incline more month by month so the incline did increase relatively slowly but the position of the incline shifted very quickly- perhaps too quickly or simply it was that there wasn't enough power left.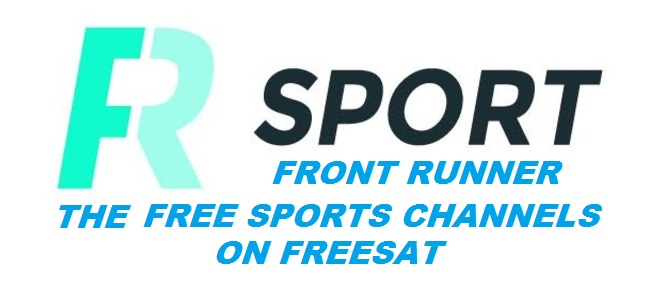 FREE SPORTS CHANNEL FRONT RUNNER SPORTS ADDS A 2ND CHANNEL
After the success of their 1st Free sports channel, Front Runner Sports featuring Poker * motor sport * biking * multiple sports * classic pub games * etc.. the owners are adding a 2nd sports channel- Front Runner 2 to the UK's Freesat line up.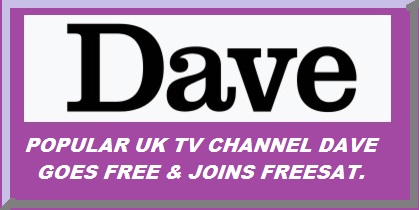 UKTV adds the popular DAVE tv to their free to air channels & joins the FREESAT platform on their epg.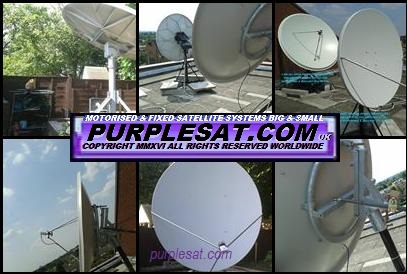 MOTORISED SATELLITE SYSTEMS SEE BOOM
Motorised satellite systems see boom as Sky UK & Cisco introduce a new encryption system in the UK & IPTV / kodi sees a massive worldwide clampdown & many see IPTV quality & reliability issues sees many move to motorised satellite as the best 1st choice & IPTV as a reluctant back up.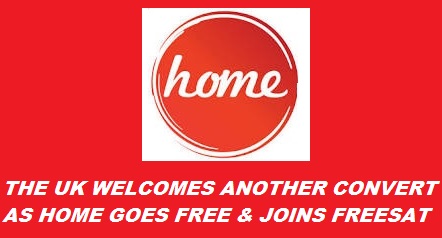 MORE CHANNELS LEAVE SKY UK & MOVE TO FREESAT
UKTV channels HOME makes the move to FREESAT leaving Sky's paywall behind as Freesat increasingly becomes a more viable platform for overall revenues.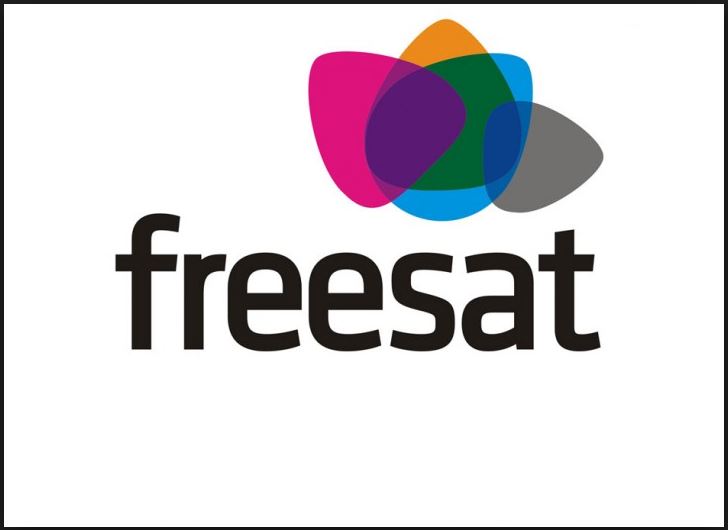 FREESAT ANNOUNCES SINGFLE SET TOP BOX SUPPLIER - HUMAX
Freesat stated at the recent CAI show in the Midlands that they were moving foreword with just HUMAX as the single manufacturer & developer of Freesat set top boxes after the overwhelming success of the Humax Foxsat range & the stability of the software. No statement was made regarding existing stbs or TVs that incorporated Freesat compliant satellite systems & this is not connected to the Freeview systen [throygh an aerial] that is incorporazted in mpst new TVs & has no such single manufacturer for stbs.
Why Freesat has limited the stbs to one manufacturer is debatable, but the systyem seems to work well & there are vital technical compatibility reasons which must play a role.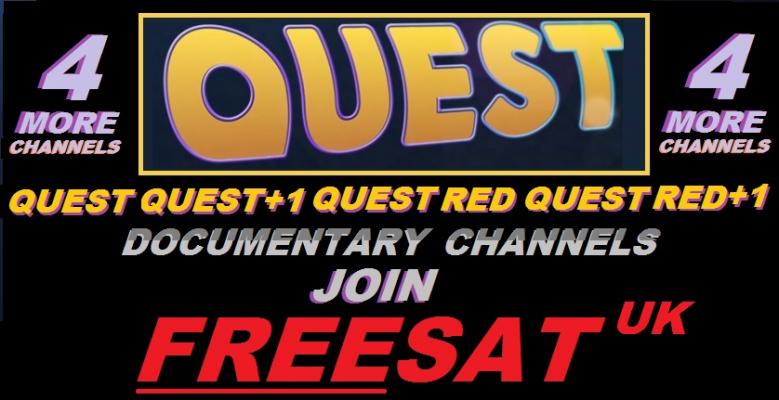 DISCOVERY MOVES QUEST & QUEST RED CHANNELS TO FREESAT
Yet more channels move from Sky UK to Freesat as Discovery Networks - owners of so many documentary genre tv channels around the world moves 2 more of it's UK channels from Sky UK to Freesat Quest & Quest Red featuring many of the popular docu type programs opening up these channels to a much larger audience in the UK & elsewhere in Europe without having to pay for Sky & ad breaks & supported by advertising.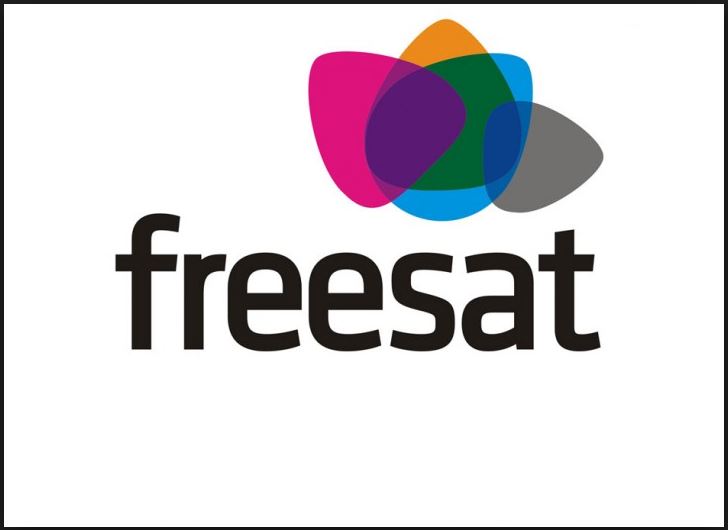 TOTAL FREE CHANNELS ON THE UK's FREESAT EXCEDES THE 500 MARK.
THE UK's FREESAT & FREE TO AIR channels just tipped over the 500 mark of total channels free including all channels/ regions/ HD variants & the free channels not on the epg. The regional variants of ITV BBC Ch4 Ch5 do have a certain amount of regional autonomy over programming content .


PURPLSAT ADDS DOCUMENTARY SECTION TO IT'S CHANNEL LISTS
After the increasing number of documentary channels on Freesat, purplesat.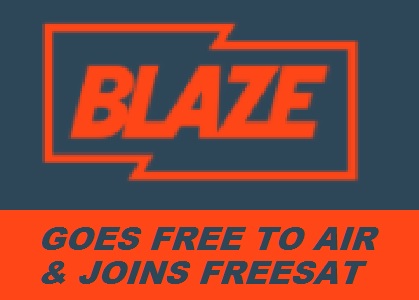 BLAZE TV BLAZES THE TRAIL OVER TO FREESAT from sky
Blaze TV docu tv genre channel adds to the number of channels making the move to the increasingly successful FREESAT & is of course available to all satellite receivers & motorised satellite systems.


PURPLESAT LAUNCHES MAJOR SECTIONS ON IT'S SATELLITE CHANNELS LISTS.
The latest purplesat channel lists for the TM5402 TMF3/5 & all Technomate & non Technomate cnd cndf satellite receivers including Blade, Clarke Tech & Dr HD cndf receivers etc.. now includes major sections on the most popular satellites including FREE & PAY MOVIEs SPORTS [inc football/ epl/3pms] DOCU TV KIDS TV MUSIC sections NEWS ADULT & COUNTRY SPECIFIC SECTIONS.
These are also supplemented with extensive cross satellite favourites for those & more sections crossing satellites effortlessly.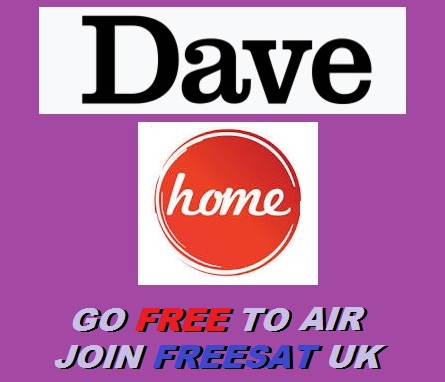 UKTV plan DAVE & HOME to go free to air & join the UK's FREESAT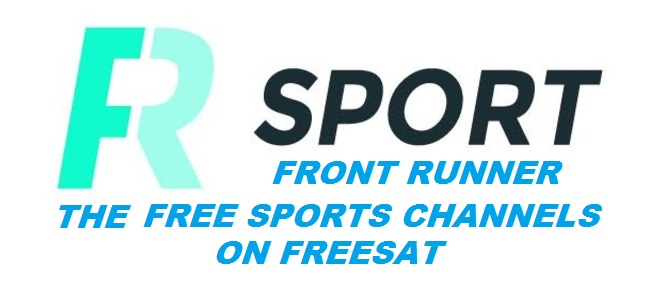 NEW SPORTS CHANNEL FRONT RUNNER SPORTS LAUNCHES ON FREESAT
The new free sports channel Front Runner Sports will make a lot of Poker fans happy showing major POKER tournaments in their entirety plus MOTORSPORT events including car & bike racing events, extreme sports like skate boarding, trials etc.. & sme nostalgic sports from yesteryear.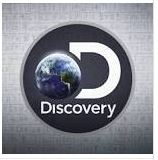 DISCOVERY NETWORKS INT' PLAYS BRINKMANSHIP GAME WITH SKY UK FOR BETTER NEW DEAL
Discovery Network International, owners of the Discover Channels ID channels Animal Planet & Eurosport amongst others went into battle with sky UK regarding their deal with sky to show their programs on sky's platform & they weren't happy with the amount claiming their Discovery channels were worth far more, eventually the deal was settled.