SKY Q & WIDEBAND ENGINEERING TIPS & FIXES

SKY Q / WIDEBAND LABGEAR LOFTBOX BYPASS.

If you have Sky Q installed & have an existing Labgear Loftbox, you will lose some channels if it used the downlink option, so the box needs to be bypassed for the 2 Sky Q feeds & a loop coax to join uplink & downlink to keep freeview working on all rooms.

Here's a diagram.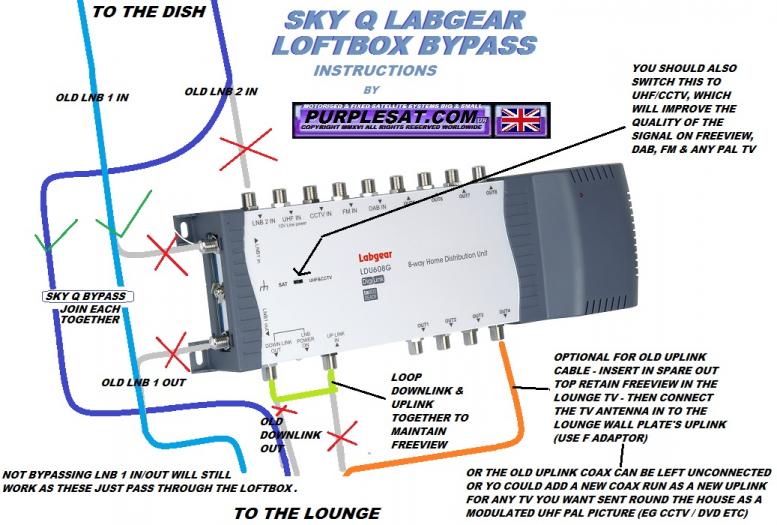 SKY Q OR WIDEBAND WITH AN EXISTING MULTISWITCH

If you have an existing Multiswitch system in your property or as part of a system sharedc by other properties, there are several devices to allow Sky Q to be used with traditional IRS multoiswitches.

See Global Invacom / Triax for some examples of products to intergrate or replace multiswitches with Sky Q functionality.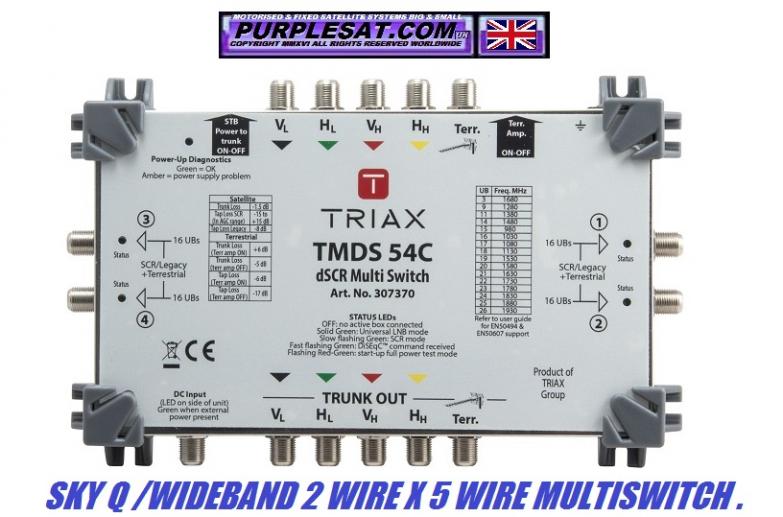 This intergrates in to traditional 5 wire IRS & produces 2 x 2 wire wideband outputs.
Once in 2 wire/ 2 band format, each band could be seen as a single RF or IF band that could be amplified & split like UHF but much wider. Each receiver needs access to both bands for full use unless there's a selection of channels on one band.

Or there's the cheaper Global Invacom Sky Q adapter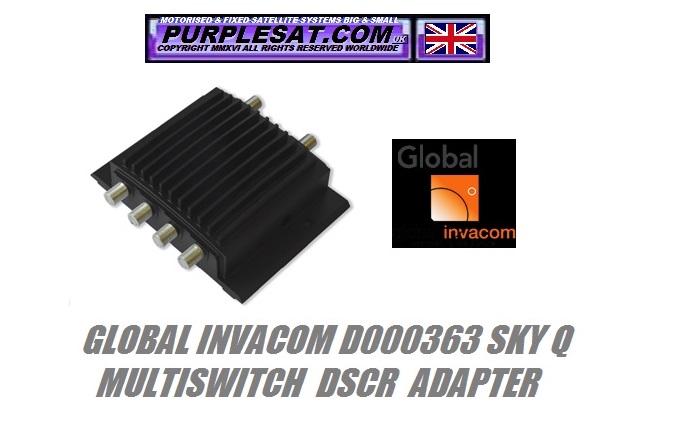 The Global Invacom Sky Q adapter does lack a 4 or 5 wire pass through to connect to a Multiswitch wiothout a pass through so it needs to be used with one or an aditional splitter would be needed to maintain through signals for 5 wire.

The Wideband system is also used in many new satellite receivers such as the VU+ Solo 4K.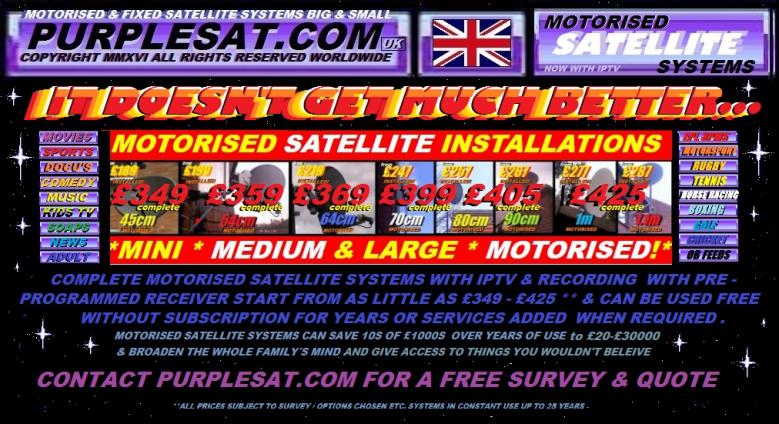 Motorised Satellite Systems with IPTV/ STREAMING
give more people more access in their own homes for sport & entertainment or for business use to 1000s & 1000s of live satellite TV channels from the UK, Europe & almost all areas around the World plus virtually unlimited IPTV/ streaming services / pause- record- replay full quality [& replay on any suitable device] etc.. These systems can be used completely

FREE

&/or owners can add more services.

CLICK HERE FOR