MOTORISED SATELLITE INSTALLATIONS - BIG, SMALL DISH & DIGITAL AERIAL INSTALLS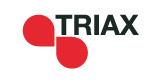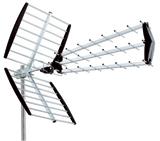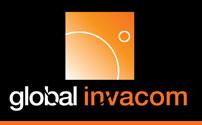 LNBS DISHES MOTORS RECEIVERS METERS CABLE AERIALS FEEDHORNS AMPs MULTISWITCHES BRACKETS



SATELLITE Receivers


Technomate Satellite Receivers.

Technomate satellite receivers are the UK's most popular nonLinux satellite receivers with excellent all round performance, trusted & proven high tuner sensitivity for weak signals, ease & speed of use & reliability, high quality video output on HDMI/ all AV & RF outputs at all tested picture formats & broadcast levels & digitizing methods and the best receivers there are in our opnion for motor control of motorised systems.



NEW- Technomate Linux receivers are now available with various options & the same build quality plus now powerful software support with many images.
NEW >>> DREAMBOX 500 & 800HD linux receivers now available.


SPIDERBOX 5000 7000HD & 9000HD with FREE GIFT check availability.

These are the type of receivers that can be made to do a lot more due to the design- very easy to use, excellent performance & picture quality and these work straight out of the box.



Humax Foxsat HD & HDR

Combined FREESAT & FTA receivers
Humax Foxsat HD & HDR are one of the largest selling Freesat receivers that also do everything else in non Freesat mode- simple to use- works straight out of the box as a Freesat receiver and has automatic updates etc. Great HD picture quality & all the EPG & digital teletext services from Freesat & no fees.

Humax Foxsat Freesat satellite receivers have a hidden menu that allows access to lots of other satellites, motor control & Multi LNB function outside Freesat mode and one of the most sensitive HD tuners available making them a good option for Freesat & Motorised & HD & sensitive reception (fringe).

We also supply various selected dedicated Freesat & FTA (Free To Air) satellite receivers.

Contact us for the best prices & if you do not see a particular product.




Terrestrial Receivers

Selected dedicated Freeview receivers